Cisco's foray into the consumer market has proved too challenging for the networking giant. This morning, Cisco Systems announced that it would cut 550 jobs as part of its plan to exit some of its consumer business.
This includes closing the video recording device division which manufactures the once-great Flip cameras that recorded high-definition videos on the device which were easily transferred to the computer and easily shared on the internet. It seems that consumers are turning to their iPhone and Android smartphones for the video recording function rather than carrying a separate Flip device for this purpose.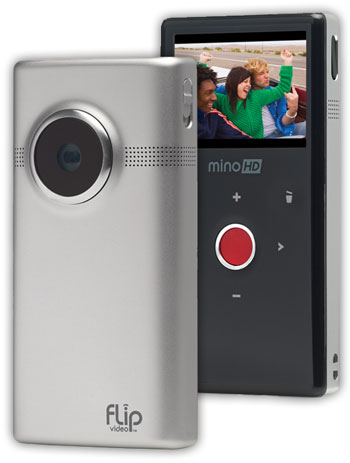 The Flip video recording device (Source: CNET)
Cisco will also be shifting marketing priorities of the Umi home high-definition telepresence systems to the corporate segment where it is easier to market and charge for. It will be interesting for us in the video collaboration space to see how Cisco integrates the Umi into its existing business telepresence line while taking on the likes of Polycom and HP.
I think that the demise of Flip and the repositioning of the Umi are signs that people just don't want an additional piece of hardware to do what their existing devices can do. In the case of the Flip, smartphones do a great job with video recording. And in the case of the Umi, software solutions like Skype and ours at VSee do a great job at offering high quality video calling without the need to invest in additional hardware. In fact, we offer free 720p HD video calling for personal users!
Alas, so long Flip, you were once great and glorious and you will be remembered.
Follow us on Twitter (@VSee) and Like us on Facebook to hear about the latest from VSee! By the way, we are hiring too.