I love it when people do cool things with VSee – like hatching baby chicks  🙂
The Hickman Mills School District in Kansas City, MO, has begun using VSee to do everything from staff meetings to school announcements.  But the most enjoyable use was for connecting one class project with 14 other classrooms.  Mrs. Kumar's class at Burke Elementary began an egg incubation project, and they wanted to allow other classes around the district to also keep watch on the hatching eggs. And what better tool to use than VSee, of course!
Here we have thebasic setup, with VSee then…
…hosting a meeting for the other classroom installations.  As the other classes are only watching, their video is turned off.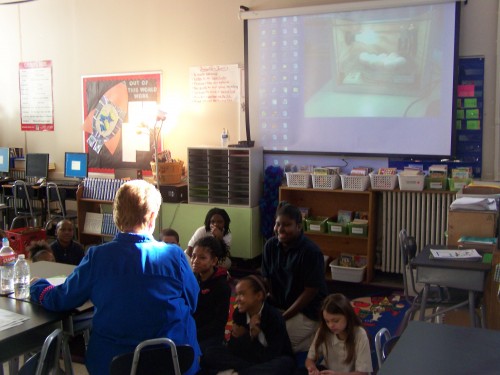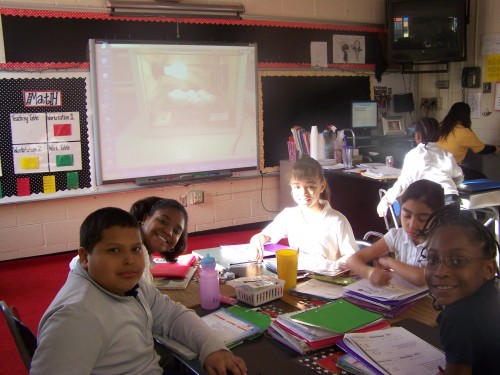 The participating classes then have the incubator's window projected onto a large screen in their classrooms where they can keep close watch on those eggs!
Please check out the video Mrs. Kumar put up here.  Scroll down there and you'll find it on the right.
And thanks to Laurie Pitcher for keeping us informed on how you guys are using our product. I completely agree with you that "VSee is the best video conferencing tool around."
So glad you've been enjoying it!  🙂