WAITING ROOM
The popular VSee Waiting Rooms is the simplest way to integrate telehealth visits into your existing practice management platform.
Simple patient sign-in
Custom link to patient sign-in webpage. Patients fill in the form, click a button, and are automatically dropped into a provider-access only queue. No account creation necessary.
Customizable intake fields, branding and more!
Add logo branding, custom intake fields, ePay, post-call survey, and self-access call reports. Or do-it-yourself by having your web developers embed the waiting room as a widget or button into your website.
Share with multiple providers
Multiple providers can be logged into the patient queue and see patients at the same time. Patients that have been contacted or are in a call are flagged.
Walk-in mobile alerts
Receive an audio alert and text notification on your mobile device when a patient "walks" into your waiting room.
Video triage center for medical consults
VSee offers a call center dashboard with built-in specialist contact list. Triage operators can monitor incoming patients and easily add on-call providers from the contact list as necessary.
Learn how our customers are using Waiting Room products
Triage Waiting Room for specialist consultations via video. Read the full case study.
Provides hospice care patients with 24/7 connection to their doctor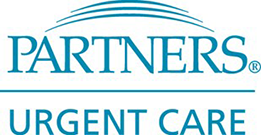 Prroviding on-demand care to patients via text and video
Providing secure psychiatric services via video to correctional facilities.
Watch the Waiting Room Demo Video
Watch this two-minute tutorial of how a simple non-branded VSee Waiting Room works. Prefer a live demo? Contact us now!
Compare Waiting Room Products
For managing online patient visits
Basic Waiting Room
$199/provider/month
Custom url
Patient queueing
Single provider login
Mobile notifications
($500 one-time setup and training fee)
Triage Waiting Room
Get a quote
Custom URL
Patient queueing
Multi-provider logins
Mobile notifications
Fast no-register sign in for clients
Call center dashboard with on-call provider list
Built-in facilitation of 3-way calls with patient, triage operator, and provider
Custom Waiting Room
Get a quote
Custom URL
Patient queueing
Multi-provider logins
Mobile notifications
Fast no-register sign in for clients
Add-on features: Custom intake, ePayment, Self-access call reports, Custom post-call survey