VSee Clinics for Managing Your Online Visits
From stand-alone waiting rooms to a complete medical office suite we have a solution to help you easily manage online patient visits both walk-ins or by-appointment
Waiting Room
The simplest way to start doing telemedicine with your existing EMR or practice management system
This stand-alone waiting room is easy to integrate into existing workflows. It offers:
No registration patient sign-in page

Patient queue with multi-provider login

Flexible options for integrating into a workflow and/or website
– Use as a stand-alone webpage
– Send as a weblink via email
– Add as a widget or button to your website*
*Requires a web developer.
Online Clinic
A full-featured virtual medical office for extending your practice online
Cloud Clinid provides all the tools you need to launch your telehealth practice now, including:
Waiting room with patient queue

Customizable intake forms / Patient history

Built-in ePay wall
Patient self-scheduling

Electronic patient consent

Separate patient/provider visit notes
Email reminders for appointments
How our customers are using Waiting Room and Cloud Clinic
Triage Waiting Room for specialist consultations via video. Read the full case study.
Custom Cloud Clinic with Fitbit device integration for scheduling wellness & lifestyle disease consults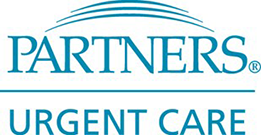 Custom Waiting Room to provide on-demand care to patients via text and video
Shared Waiting Rooms to provide secure psychiatric services via video to correctional facilities.
Learn more about VSee telehealth cloud solutions
VSee's flexible cloud-based solutions are a simple way to manage online visits with patients so you can start doing telehealth. All Waiting Rooms and Cloud Clinics include a HIPAA Business Associate Agreement.