Simple Solutions for Online Consultations
Telehealth products and solutions to fit any workflow whether you're a health system, urgent care center, small group practice, or solo practitioner
HIPAA MESSENGER
The HIPAA Messenger app provides simple, secure health communications for any clinical work flow. Specifically designed for the healthcare user, VSee Messenger is available on PC, Mac, iPhone, iPad, Android devices
starts at $49/provider/month*
*Promo pricing available for our behavioral health solo practitioners
How our partners use HIPAA Messenger
Peripheral streaming for remote ultrasound and PTZ camera control for context awareness.
Peripheral streaming for multiple cameras to support their in-house tele-NICU.
Messenger Pro for genetic counseling at home for clients & remote family, See CBS video.
Messenger Pro for provider-to-provider oncology/radiology consultations.
ONLINE CLINICS
VSee offers flexible cloud-based solutions to manage online visits with patients. From simple online Waiting Rooms with patient queues to full-featured Cloud Clinics with ePayment, scheduling, and provider notes. All products include HIPAA Business Associate Agreement.
starts at $199/provider/month*
How our customers are using Waiting Room and Cloud Clinic
Triage Waiting Room for specialist consultations via video. Read the full case study.
Custom Cloud Clinic with Fitbit device integration for scheduling wellness & lifestyle disease consults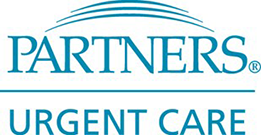 Custom Waiting Room to provide on-demand care to patients via text and video
Shared Waiting Rooms to provide secure psychiatric services via video to correctional facilities.
Health Manager
Health Manager offers a customizable remote monitoring dashboard that makes it easy to keep tabs on patients from afar so you can prevent unnecessary hospital visits and re-admissions.
How our customers use Health Manager