A health editorial in today's New York Times asks why don't more doctors do house calls. Sandeep Jauhar, a cardiologist, writes:
Traveling to patients' homes is inefficient and almost never profitable for doctors or hospitals. But I believe that if we revived the house call, the overall savings to the health care system, not to mention the impact on patient care, would be enormous.
Dr. Jauhar is absolutely correct. In today's system, we force patients to wait for an appointment (sometimes for weeks and even months), and then drive to the doctor's office (sometimes hours away). This is wasteful and inefficient. He goes on to point out that with doctor house calls, doctors would have better visibility in their patients' home life, and we would be better able to reduce hospital readmissions and save millions of dollars.
So what about video telemedicine?
It's very curious that this opinion piece doesn't mention that many providers already offer house calls — virtually. Video telemedicine is simple and convenient. It can save both the patient and the doctor the hassle of driving to and from the office. It can also save patients hours in lost productivity.
Dr. Jauhar should be applauded for making house calls. But he shouldn't have to physically transport himself and all his fancy equipment from home to home.
In fact, he doesn't have to. The consumer health market is starting to explode with inexpensive digital health devices. VSee has actually designed a Home Health Kit for use with the iPhone. It has all the devices necessary for a doctor to get a patients' vital signs.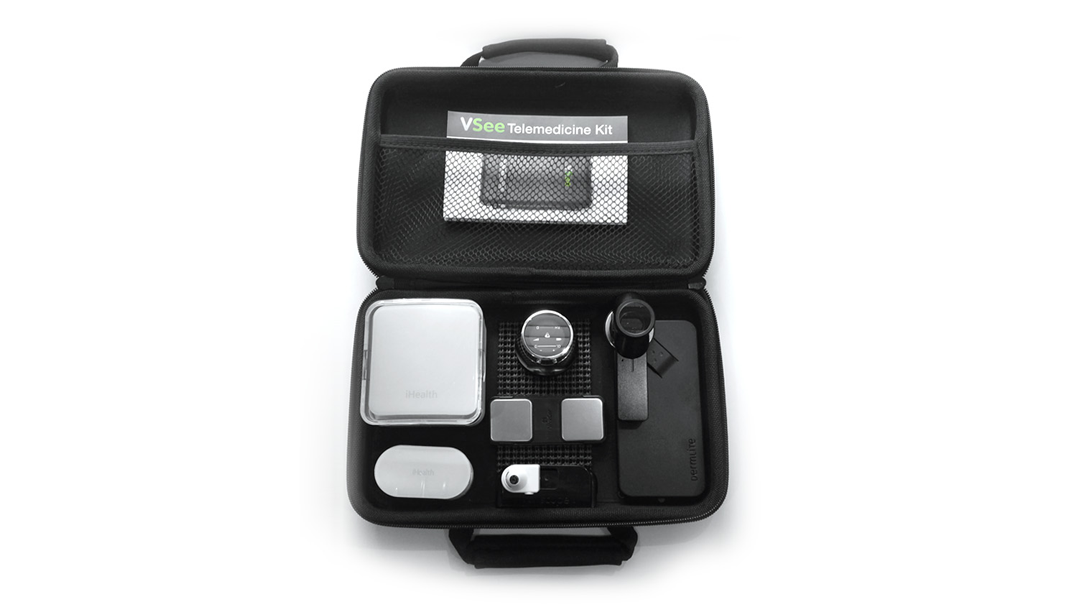 The kit includes:
a digital stethoscope
a pulse oximeter
a blood pressure cuff
a "rhythm strip" (finger EKG for detecting arhythmia)
an otoscope (that attaches to a cell phone camera) and
a dermatoscope (cell phone attachment)
With simple, compact tools like these, patients and home care assistants can easily send health data to a doctor from the comfort of the home. What's not to like?
So we agree — house calls are great! And they're even better when doctors use the technology we make available