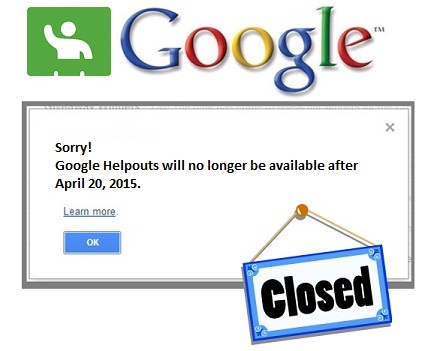 Google has announced they are shutting down Helpouts, their platform for experts to offer advice by video, on April 20. With Google Helpouts shutting down, health providers who use the service to consult with clients will have to find an alternative to Helpouts.
In the Guardian Liberty Voice, Alley Hines writes:
There were hopes of taking it into the medical community where people could consult with their doctor, nurse, or even the veterinarian. Offering the search for medical information at no charge was one way that Google promoted Helpouts.
But apparently even the lure of "free" for providers wasn't enough get Google Helpouts off the ground. And at one point Google was even giving away free video doctor visits. The search giant's response as to why it's shutting down Helpouts: "unfortunately, it hasn't grown at the pace we had expected."
Of course, it was always a big question mark whether Helpouts would succeed among the medical community. While it got promising reviews, let's just say Google isn't exactly your go-to man when it comes to matters of privacy and the healthcare community is pretty strict when it comes to things like that. Google also hasn't had a great track record when it comes to understanding the health industry – consider Google Health, its other failed attempt to get into the consumer health door.
In full disclosure, during last year's ATA trade show, VSee even had people from the Google Helpouts team coming over to get a demo of the VSee virtual waiting room in order to understand how we structured our simple telemedicine workflow.
As a health expert, you need a video solution that matches your unique requirements. Helpouts may have been a great way to get found online, but it's definitely not the best way to show that you're serious about a patient's privacy. In any case, don't rely on a generic product built for the masses. Choose VSee – it's 100 percent HIPAA-secure and specifically designed for telemedicine.