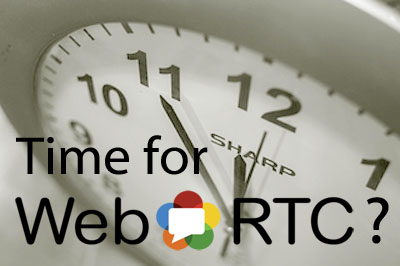 WebRTC and the promise of video calls right from your web browser has captivated the media and businesses over the past few years. So it's not unusual for us to get questions about how VSee compares with WebRTC video.  Recently, we got this interesting question from a customer:
From your expertise, how much dev time would VSee save me over building my own VC system utilizing Web-RTC with other supporting open-source technology?  I have a development team with 4 engineers.
Building your own video conferencing system using WebRTC with just 4 engineers is an impossible task – if you're trying to go to market fast and if you want to achieve high performance.  With that many engineers, you can touch up the interface of WebRTC video, but you can't improve its performance. When Google open sourced WebRTC technology, it opened up an exciting new world of possibilities for developers.  However, it's also worth noting that Google also held back a number of WebRTC components when it purchased On2 (the source of WebRTC video) and GIPS (the source of WebRTC audio).  So the truth is that while WebRTC performs better than Flash, its raw open source performance still isn't that great. This is why even Google uses Vidyo to run Google Hangouts instead of fully employing its own WebRTC technology.
The Road to Great Video Performance
To develop great video performance, you have to do deep video work, and there are only a few companies out there who have successfully done this – Vidyo, LifeSize, Zoom, VSee and of course, the big guys such as Polycom, Microsoft, Cisco / Tandberg…. Every one of these companies have two things in common 1) they have spent years working on video, and 2) they have large engineering teams devoted to video work. Working on video is like an arms race – either you commit a lot of engineers to constantly upgrade or you quickly fall behind on the performance curve.
Furthermore, developing great raw video performance isn't going to be your only issue.  Keeping your servers operational 24×7 under a heavy load will be another big chunk of engineering time that is more than enough work to keep your developers busy. People expect video to work like the phone—when you need to use it, it works. Since everybody starts with SIP or XMPP server open source stack, you will need to do a lot of hands-on engineering to fix and improve what's needed.  We have 4 engineers alone dedicated just to improving our server performance.
To Use or Not To Use WebRTC Video?
So your choices are:
Stay on the WebRTC video performance curve. In that case, using 1 engineer to keep up with its interfaces would be more than enough.  You could also use OpenTok video API, which gives you a nice wrapper over WebRTC.

Go native yourself. This would require investing in a large team of engineers and years of work – as VSee and our competitors have done.

License video conference from VSee or one of our competitors and get the highest video quality out there.
WebRTC is a fantastic technology, and is definitely the direction to go.  In fact, VSee uses the WebRTC audio echo cancellation code in our audio pipeline.  However, at this point in time, WebRTC video is still immature, and companies betting on WebRTC will probably still have to wait 2-3 years before it is ready…or at least wait until Google starts uses WebRTC in its own products.
Milton, VSee CEO