VSee Telemedicine Solution Brings Pediatricians to Street Kids & Orphans
VSee Telemedicine Solution is the only complete telehealth platform that fit into any workflow. From fast, secure text + video collaboration app HIPAA messenger, fully customizable Virtual waiting rooms and clinics VSee Clinic, to API/SDK telehealth building blocks.
VSee Telemedicine Solution Video Features
One-click web video calling
VSee simplifies patient-doctor interactions with its easy no-install, one-click video calling from the web.
One-click screen share
Whether it's a medical chart or treatment instructions, doctors or patients can share the application or document by simply clicking on it. Circle or draw on the shared application with the VSee annotation tool to make explanations clear.
Share medical devices
VSee provides medical device integration with stethoscopes, otoscopes, ultrasounds, X-rays, surgical fluoroscopes, etc. Doctors can both receive clear medical device readings and observe patients in HD video simultaneously.
Low bandwidth HD video and 3G mobility
VSee makes HD video practical over consumer networks by only requiring a fraction of the bandwidth of Skype and Vidyo. An NIH paper published in the Journal of Telemedicine and eHealth showed that VSee works well even over 3G networks. VSee is ideal where bandwidth is low and has been successfully used from Rwanda to Indonesia to Syria.
Secure, encrypted, and HIPAA compliance
VSee uses end-to-end 256-bit AES, FIPS 140-2 certified encryption to guarantee that no servers have access to the decryption keys. VSee is so secure that it beat out Cisco and Polycom for U.S. Congress approval to run behind its firewall. Learn more at vsee.com/hipaa.
Talk with our Telehealth Expert
See how VSee telemedicine solutions fit into your workflow seamlessly
Get a Demo
VSee Telemedicine Solution in Real life Usage
VSee Mobile Clinic in Iraqi Kurdistan – Refugee Medical Care
Remote Ultrasound from Gabon to Harvard Medical School
Other VSee Telemedicine Solution Examples
| | | | | |
| --- | --- | --- | --- | --- |
| | Healthcare in Rural America | | | |
| | | | | |
Why VSee and not Vidyo, not American Well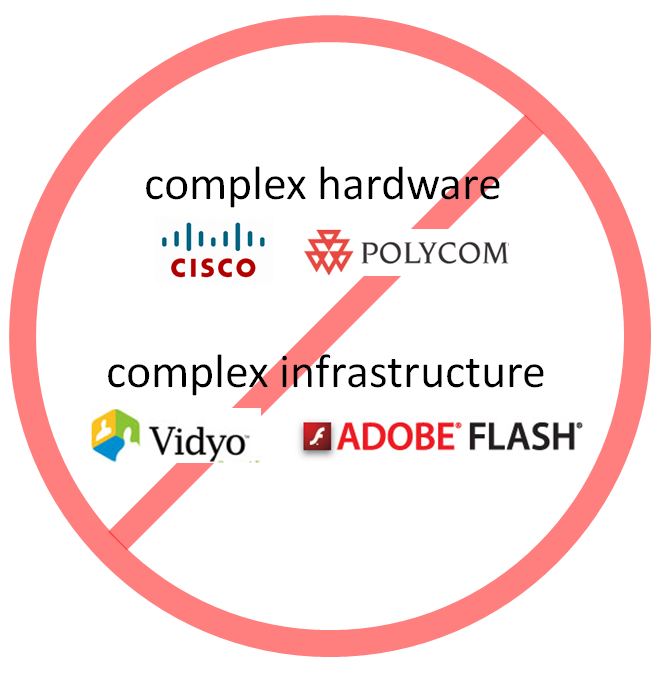 VSee makes telemedicine simple and affordable without requiring specialized hardware or
changes to infrastructure. VSee combines one-click web calling, HD video, remote
pan-tilt-zoom camera control, and medical device integration in a single experience –
using the most cutting-edge telemedicine kit. VSee medical customers include NIH, UCSF,
Stanford Hospital, International SOS, Kaiser Permanante, Bridge Clinic, Okyanos, MDLive,
QuadMed, NASA, Navy SEALs.