VSee CEO Milton is speaking on "Telemedicine for Iraq Kurdistan, Shell Nigeria, & 3M Americans" today, 2:30 p.m. at the Bay Area Multimedia Forum (BAMMF) series.
Time: May 27, Tuesday, 1:00pm – 5:00pm
Agenda: http://www.bammf.org/news/bammfagendaonmay27
Check out our telemedicine posts on the Iraq Kurdistan and Shell Nigeria case studies if you can't make it 🙂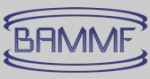 BAMFF is a relatively new half-day forum series in the SF-Bay Area which is bringing together experts in academia and industry to discuss and exchange ideas in emerging areas of multimedia.  Topics include advancement in algorithms and development, demonstration of new inventions, product innovation, and business opportunities. BAMFF is sponsored by the IEEE Technical Committee on Multimedia Computing, IEEE Technical Committee on Semantic Computing, ACM Special Interest Group on Multimedia, and FX Palo Alto Laboratory.