We're excited to announce the a new update of VSee OneClick Waiting Room to version 3.2.0.
OneClick change list:
[New] Providers can now send webchats to patients from the Provider dashboard
[New] Patients can get back into the waiting room if she accidentally refreshes the page
[Enhancement] Patient intake form customizations
Bug fixes and stability enhancement
Now providers can have a secure webchat with a patient by clicking on the chat button. Note: Webchats are not meant to be used for any actual consulting and are not saved or stored.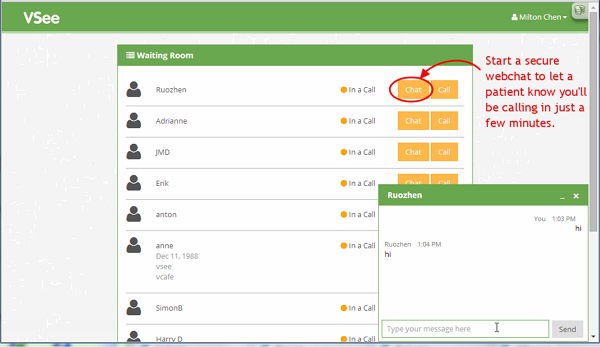 Providers can now customize their patient intake form to include helpful information such as reason for visit, date of birth, etc.

The additional information will show up as a list under the patient's name.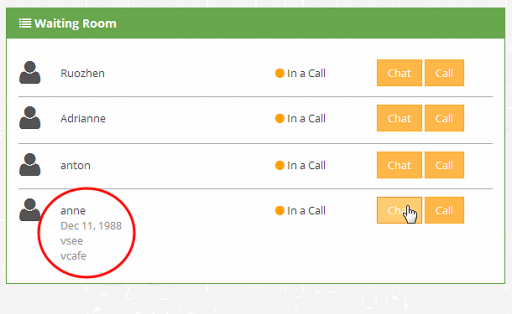 Please contact us at support@vsee.com if you have any questions or suggestions concerning these new features.  Enjoy!