Telehealth Failures & Secrets To Success Webinar Series
Thursday, Mar 30, 2017- 11:00 AM PST
Presenter: Nathaniel Lacktman is a partner and health care lawyer with Foley & Lardner LLP with a focus on telemedicine policy and digital health.
Payment, physician licensure, patient privacy.  These are three of the most commonly discussed regulatory "barriers" to telemedicine adoption. With changing healthcare payment models and increasing consumer demand, it's becoming imperative for physicians and healthcare organizations to start offering telemedicine services. Understand common misconceptions on how these three areas of telemedicine policy affect your ability to practice and get paid for telemedicine. Join telemedicine law & policy expert, Nathaniel Lacktman, as we discuss how these policies can affect your bottom line and some best practices for maximizing performance.
Mr. Nathaniel Lacktman also  serves on the Executive Committee of the American Telemedicine Association's Business & Finance Group and is Chief Legal Counsel to the Telehealth Association of Florida. Mr. Lacktman speaks and writes frequently on issues at the forefront of telehealth, co-authoring telehealth books and policy statements, and working with organizations from the American Telemedicine Association and the American Heart Association to the Congressional Research Service, state Medicaid Agencies, and state boards of medicine.  He has appeared in publications such as Modern Healthcare, Forbes, Fox News, Bloomberg, Reuters, and Associated Press. Follow his telehealth law feed on Twitter @Lacktman.
Registration: https://attendee.gotowebinar.com/register/735521983284455427?source=VSee
---
Past Webinars
Thursday, Mar 23, 2017- 11:00 AM PST
Presenter: Dr. Rodriguez is a Board Certified Family Physician and a Fellow of the American Academy of Family Physicians.
Need practical tips on how to set up and deploy telemedicine for your clinic or practice? Join this week's TFSS webinar and learn from the trenches with Dr. K. Michael Rodriguez – practicing family physician and the Vice President of the Fairfax Family Practice Centers board of directors. Dr. Rodriguez shares his first hand experiences of putting together the processes and technology needed to provide telemedicine to his patients. From patient education to choosing telemedicine equipment to getting reimbursed, we'll get down to the nuts and bolts of implementing telemedicine services from a working physician's point of view.
Dr. Rodrigues received his medical degree from Temple University School of Medicine and completed his residency at the Medical College of Virginia/Virginia Commonwealth University where he served as Chief Administrative Resident. He is also a graduate of the Georgia Institute of Technology School of Electrical Engineering. Before becoming a physician he worked several years as an electrical engineer where he patented his work on RF identification technology and received the George Westinghouse Innovation Award. He is also an award winning medical columnist with a special interest in the use of medical technology. He lives in Northern Virginia and is an aviation enthusiast and active private pilot.
Slides: http://www.slideshare.net/VSee/10-tips-for-making-telemedicine-work-a-physicians-perspective
Recording: https://goo.gl/R1F3G8
Thursday, Mar 2, 2017 – 11:00 AM PST
Presenters: Aneel Irfan, Founder & CEO IMST Telehealth Consulting and Heather Zumpano Co-founder & Program Director at IMST Telehealth Consulting
One of the most frustrating parts of doing telehealth is figuring out how you'll get paid. Understanding reimbursement from Medicare, Medicaid, and private payers is confusing to say the least. And with the push towards value-based care, current payment models are expected to change. Find out how others have been tackling the issue from CPT codes, ACOs to other alternative revenue models. And learn how to prepare for the changes value-based care is bringing.
Slides: http://www.slideshare.net/VSee/how-value-based-care-is-changing-telehealth-payment-models-72754619
Recording: https://attendee.gotowebinar.com/register/5232261756537799171
Thursday, Feb 16, 2017 – 11:15 AM PST
Presenter: Nancy W. Dickey, MD, President Emeritus, Texas A&M Health Science Center & Executive Director, Rural & Community Health Institute, Professor, Department of Family & Community Medicine and Department of Medical Humanities
The Texas Medical Board (TMB) has been mired in a long-standing lawsuit with Teladoc over regulations restricting the practice of telemedicine. Is this a battle to control telemedicine businesses or is it something more? Join our telehealth policy expert, Dr. Nancy Dickey, as we take an in-depth look inside the TMB's decisions on telemedicine regulation. Discuss how the principles behind these regulations should be the blueprint for other states and find out how future policies will affect the practice of telemedicine across the nation.
Dr. Dickey is the executive director of the Rural and Community Health Institute which works with hospitals and communities across the state of Texas to facilitate best practices in patient safety, enhanced quality of care, and physician excellence. She is also the President Emeritus of the Texas A&M Health Science Center and was the first woman ever to be elected president of the American Medical Association.
Slides:  http://www.slideshare.net/VSee/telemedicine-in-the-healthcare-delivery-system
Recording: https://attendee.gotowebinar.com/register/5882780114818130946
Thurs. Feb 09, 2017 – 11:00 AM PST
Presenter:  Dr. Glenn Hammack, President at NuPhysicia, Inc.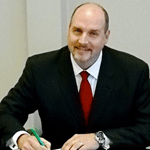 Is your telehealth program under utilized? Find out how Texas prisons set up a system that's now doing 160,000 telemedicine visits a year. Make sure your telemedicine services get used and prepare your organization to thrive in the changing healthcare world. Whether it's Obamacare or a new Trumpcare, telehealth and telemedicine will play a big role in the push for value-based care and cost savings. With over 17 years of experience, telehealth veteran and President at NuPhysicia, Inc, Dr. Glenn Hammack, shares insights from years of deploying telemedicine for employers and prisons across the state of Texas.
White Paper 1:  Gartner Case Study on Texas Prisons Telemedicine Program
White Paper 2: Pew Trust Study on Texas Prisons
Slides:  http://www.slideshare.net/VSee/telemedicine-lessons-from-walmart-texas-prisons-dr-glenn-hammack-9-feb2017
Recording: https://attendee.gotowebinar.com/register/4845239161202094339
---